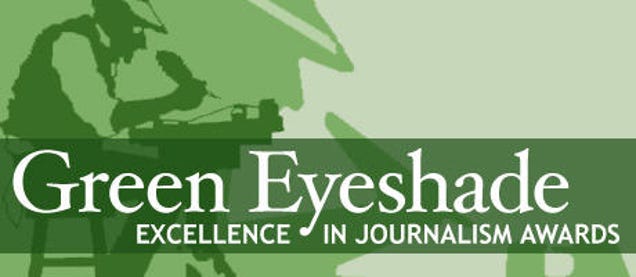 Vorige week kondigde het zuidelijke hoofdstuk van de Society of Professional Journalists de winnaars aan van de 67e jaarlijkse Green Eyeshade Awards . FUSION veegde de eerste, tweede en derde plaats in de categorie documentaires / televisie.

Het team "The Naked Truth" werd met de eerste prijs bekroond voor hun documentaire " Undocumented on Campus ." Het team nam ook de tweede prijs in de wacht voor hun speciale rapport " The Naked Truth: Standing Rock ."
Het milieuproductieteam van het netwerk werd geëerd met de derde prijs voor hun speciale "98% Human." FUSION werd ook erkend met een derde plaatsoverwinning in de videografie / online- of televisiecategorie voor "Bolder."
De Green Eyeshade Awards zijn de oudste regionale journalistieke wedstrijd van het land. Sinds 1950 hebben The Green Eyeshades de allerbeste journalistiek in het zuidoosten van de Verenigde Staten erkend, die nu print, televisie, radio en online omvat.